The Introduction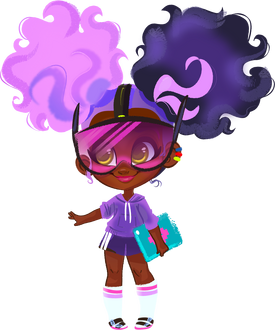 Nethilia is the founder and head admin of the Absolute Hairdorables Wiki.
If you need to talk to me directly, you may either leave a message on my wall or e-mail me (nethilia at gmail dot com; please title your e-mail so I know what you're discussing, or else it may get lost in my inbox). Please make sure your e-mails are about the wiki; I'm not much on casual discussion outside of forums if I don't know you. Mind your manners around grown folk.
I've run the American Girl Wiki for over ten years. I wiki with a firm hand and not a lot of jibber jabber. We aren't here to fansquee and BST. We're here to work and inform. Be Crisp.
The Bio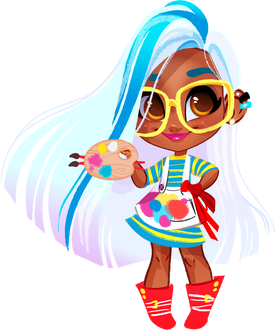 Favorite Color: Sky Blue
Claim to Fame: Blogger/Toy Collector/Crafter/Artist/Novelist/Wiki Admin
Activities: Writing novels and stories, running my blog, crafting all kinds of things, and learning and talking all about vintage and cool new toys!
Motto: Everyone has a story to tell!
Which Hairdorables Am I?: Sallee, if Sallee also wrote as a form of art.
Fave Hairdorables Characters